Site planning and development are crucial first steps towards transforming your land into a valuable resource that benefits clients and communities. DKE has the technical and regulatory expertise to help you make the most out of your unique parcel of land.
We offer full-service sustainable design and engineering solutions from start to finish.
Pre-Development: We start by identifying your site's existing conditions including the environmental impacts and liabilities, permitting requirements, and subsurface characteristics. We also provide land acquisition and planning, feasibility studies, surveying, wetlands delineation, zoning, and conceptual planning.
Design: Our team designs every aspect of the site layout including parking, utility locations, storm water mitigation, building foundations, and landscape design.
Construction: Our construction phase services include preparing bid documents, specifications, construction inspection, and managing the permitting process to ensure that the final project meets your vision.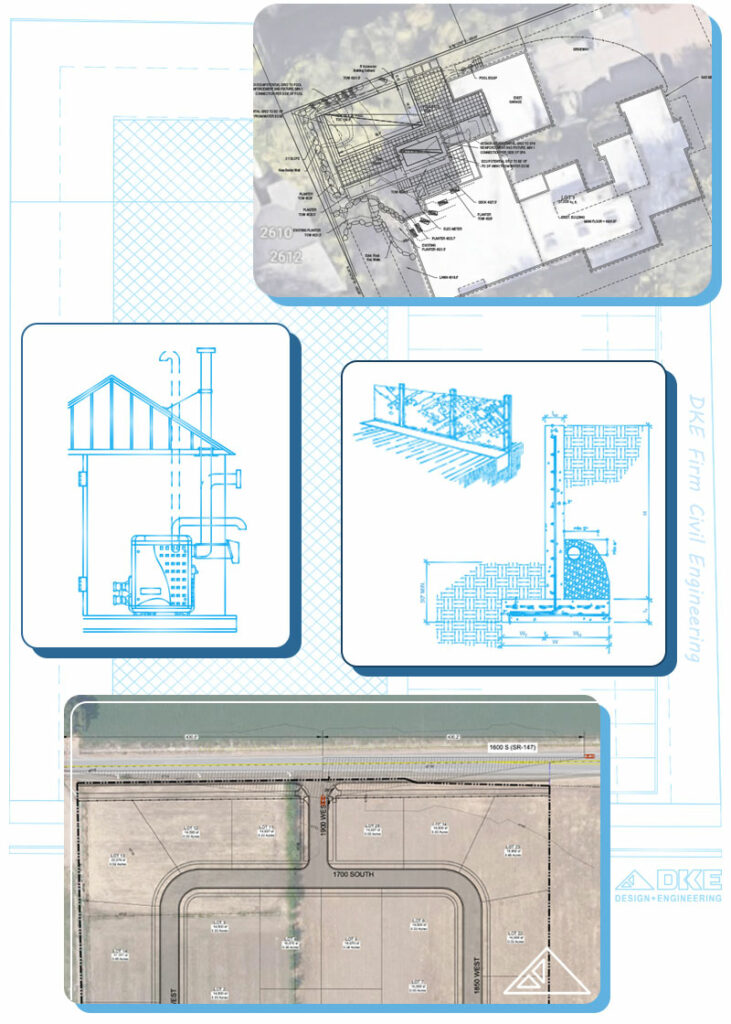 Civil Engineering Services
Topographic Surveys
The first step in any construction or development project starts with our timely and accurate survey results.
Site Plans
We work with architects, landscape architects, urban planners and engineers to study local zoning and existing maps to prepare parcel drawings for existing or planned development.
Development Planning
Our professional engineers are experts at bringing your development vision to life. We have the technical and regulatory expertise to guide your project from conceptual planning through construction.
Site Drainage Plans
We strive to repurpose existing site infrastructure and reuse onsite soil and materials, reducing the project's carbon footprint.
Retaining Walls
We engineer every wall with proper materials that look good and withstand pressure from the soil and load behind and above your wall. We're experts in code requirements.
Our full-service packages include the following options:
Structural drawings and details
Structural specifications
Reach out today to get a project quote and to schedule a kickoff meeting with our design team.